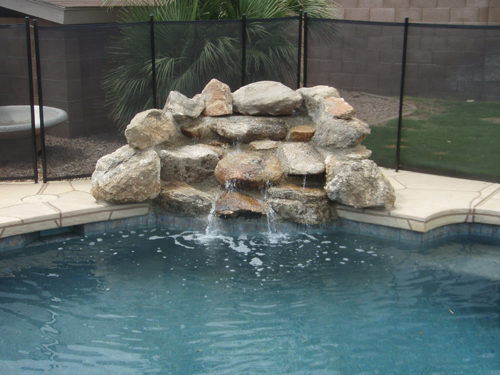 I know, I know… pool services are a dime a dozen, their trucks, poles, and nets all look the same…
So what makes US so different?
Good question! I'm glad you asked. When you hire us, of course you'll get Crystal Clear Pool Water
Arizona Pool Service is built on the principles of providing quality service and reliablility We are a BBB member.
I have been a professional Pool Service 15 years, and in that time, my overall unique services has set the standard from which many other company's copy.  My track record in this business speaks for itself. This is not my hobby or part time job. I am a fulltime Pool Service Tech. We are Family Own And operated.
Scottsdale WEEKLY POOL CARE!
Using only the finest industrial-strength pool chemicals and materials, Arizona Pooll Service maintains your water clarity and sanitation while providing complete cleaning service for your pool. We remove all debris from your pool , brush where necessary and maintain your filtration system. We routinely eliminate phosphate and metal build up. We add the best water clarifier on the market to aid in filtration and to make your water sparkle. We inspect all pool systems
Scottsdale Weekly Pool Cleaning includes:
Backwash filter if needed
check and adjust water chemistry.
skim pool surface, vacuum pool bottom(when needed), brush pool walls.
empty all baskets skimmer/pump, load chemical feeders,
check and inspect equipment.
Scottsdale Pool repair
| | |
| --- | --- |
| Filters | Replaster |
| Pumps and Motors | Remodel |
| All Automatic Pool Cleaners | Acid Washing/Chlorine bath |
| Timers | DE/Cartridge Filter Cleaning |
| Heaters | Tile Cleaning (glass bead method) |
| All Salt Chlorinators | Sand Changes |
| Plumbing Leaks | Salt Cell Cleaning |
| | Rebar/Plaster Patch |
| | Grind/Sanding for Calcium Nodules |